After a successful opening weekend, followed by a month of "will it/won't it", the AAF ceased football operations Tuesday evening, and is expected to fold completely in the near future. For all you 'Don't cry because it's over, smile because it happened' people, this isn't a column dedicated to the reasons why the AAF didn't work, or how there will never be any professional football outside of the NFL. Instead, let's have a look at what we can take away from the Alliance's short existence. Here are eight takeaways from the AAF's eight week lifespan:

It's MARCH MADNESS! PLACE A BET HERE & WITH A 50% CASH BACK
1
San Antonio can be an NFL city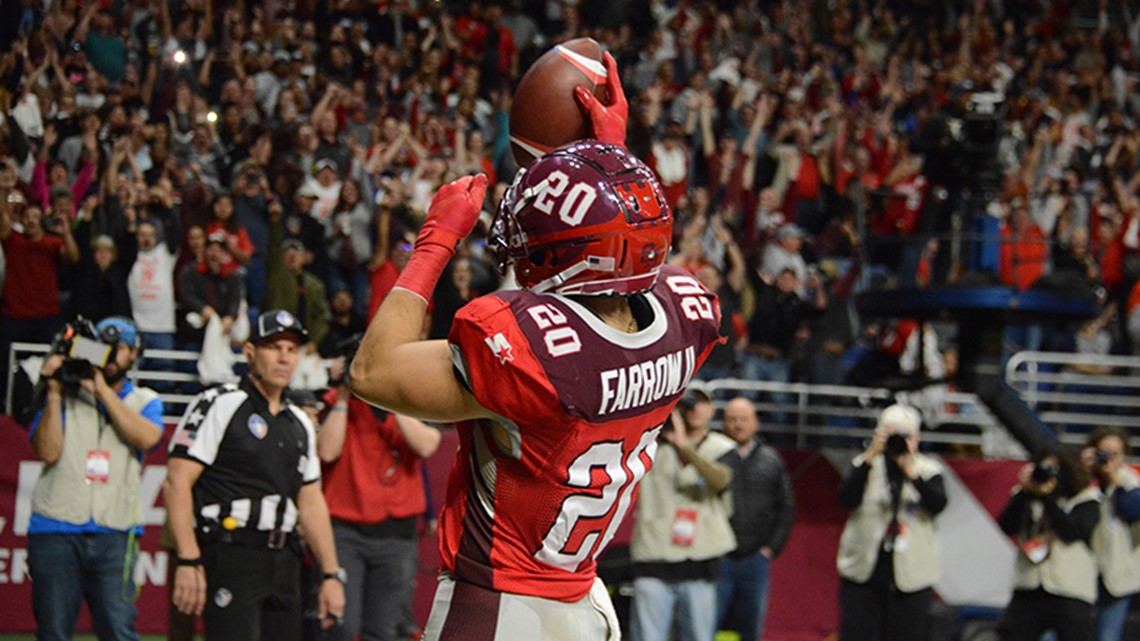 Without a doubt, the darling of the AAF was the San Antonio Commanders. They played an entertaining brand of football, and 'finished' the season 5-3, atop the Western Conference. Perhaps bigger than any of that though, they led the league in attendance, averaging 27,721 fans per game at the Alamodome, including a league record 30,345 in their final home game, a week 7 matchup with Salt Lake. They also were one of the most dominating brands in the league when it came to social media and their impressions.
While there is no obvious NFL relocation imminent, whenever the NFL does decide to add a new city, whether through moving a team or adding one, San Antonio showed they deserve to be in the conversation.
2
No extra points works better in theory than reality
One of the potential NFL rule changes tested in The Alliance was the elimination of the extra point, requiring all teams to attempt two-point conversions after touchdowns. While this was fun at first, it affected the strategy and at times forced teams to employ a more desperate approach sooner than they'd like, perhaps prematurely ending tight games. Maybe there is another way to tweek the PAT to make it more exciting, but there does need to be a 1-point option after touchdowns.
3
Time to bring back color vs color uniforms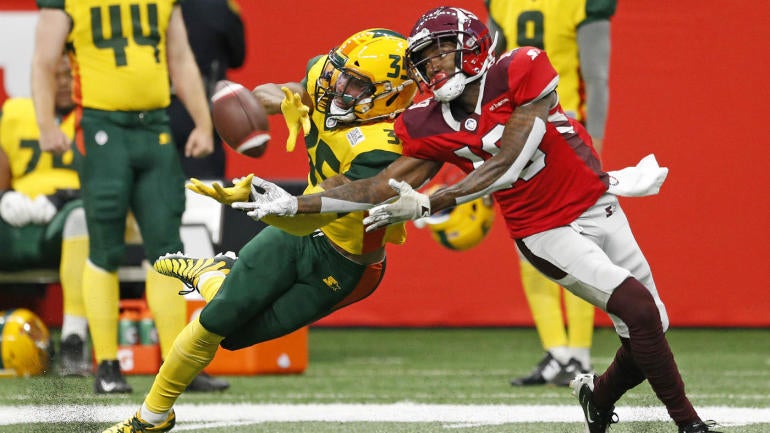 This may be an unpopular opinion, but one of the best aspects of the AAF was the aesthetics of the league. They absolutely nailed the designs of the uniforms, with a modern look that didn't stray too far towards futuristic absurdity. The league made a great call only using white uniforms when necessary, and going color vs color as much as possible. The NFL has entered this territory with their Thursday night Color Rush, but they haven't gone as far as making it a regular occurance. In the era of color TVs, it is a look that should be a lot more prevalent in football. That all being said, the referee's uniforms were a DISASTER (they looked like they were wearing bullet proof vests).
4
Christian Hackenberg is a bigger bust than we realized
Somehow, the Jets don't get enough grief for spending a second round pick on Christian Hackenberg. In a league that at times looked as QB friendly as the Big 12, Hackenberg posted a quarterback rating of 46, the lowest among players with at least 60 pass attempts. He threw no touchdowns, while averaging one interception every 21 pass attempts. Again, the Jets took this guy in the SECOND round of the NFL Draft. While some perceived draft busts (Trent Richardson, Quinton Patton, etc) showed flashes in the AAF of why there were once so highly regarded, Hackenberg just did more to prove he was never close to being an NFL player.
5
Referee transparency goes a long way
If there is one thing the NFL should take from the AAF, it is the transparency fans were given when it comes to officiating. Not only were the refs on the field mic'ed throughout the game, but those watching on TV were given a look inside the press box during replay reviews. The upstairs official talked the fans through what they were seeing on the replay, and helped give a better understanding into the call they were making.
6
Late Winter/Early Spring is the best time for the next startup league
Despite what some have said in the past, spring football isn't "small potatoes". The AAF could not have picked a better time to start than the weekend after the Super Bowl. People were still in a football mood, and there was nothing else for them to watch. No league, no matter the circumstance, is going to come close to competing with the NFL in the fall. On the flip side, start too late in the spring and it is tough to bring people back to a football mindset. If The Alliance answered one question about what non-NFL leagues should look like, it's that February-April is the ideal time to play a season.
7
There is space for minor league football
A minor league or feeder system for the NFL is an idea that has always been considered great in theory, but not practical as a business operation. A lot of that hinges on the assumption that players wouldn't "play unnecessary" games due to the inherent injury risks of the sport. However, the AAF may have taken a step towards disproving that theory. In the final hours of the league, reports surfaced that players were making last minute attempts to find a way to keep the league running. Even the NFL pleaded with Tom Dundon to not shut down operations, understanding The Alliance's potential as a feeder league, although Dundon was clearly disinterested. Perhaps that is the lesson to take away here; If there ever is to be a successful minor league for the NFL, it has to be NFL controlled, and not just have the NFL as a partner.
8
Legalizing sports betting has given gaming priority over sports themselves
Why did the AAF fold? Not due to lack of money or lack of interest, that seems to be for sure. According to reports Tuesday afternoon, when Tom Dundon took control of the league back in week 2, he was interested in one thing; online sports betting software the AAF held a patent for. How valuable was this software? Well, league founder Charlie Ebersol once described the AAF as 'a technology company that runs a football league'. By ceasing operations, Dundon now has control of the patent, without having to run the league itself, and may be able to claim back some if not all of his initial investment through a failed business write-off. It's tough to think of another example of sports betting taking preference over the sport itself, but with more and more states legalizing sports betting, it wouldn't be shocking to see it become a more popular trend.