Tom Brady has made it clear that he is planning on returning to the Patriots this season. Just when exactly remains to be seen. Brady was not present for the start of the team's 'voluntary' Organized Team Activities (OTAs) which began on Monday.
Patriots' QB Tom Brady will not be at the opening of the teams' Organized Team Activities today, per a source, continuing his absence from the team's offseason program. Today is the start of the Patriots' voluntary OTAs, which Brady regularly has been a part of in the past.

— Adam Schefter (@AdamSchefter) May 21, 2018
Now if you're thinking 'no big deal these are just voluntary workouts,' well, not entirely. Brady has always attended these in the past and has always lauded their importance. In fact it is pretty rare for any team's starting Quarterback to miss this portion of the team's offseason program.
Tom Brady last November: "Everything is important – the walkthroughs, the OTAs, minicamp, training camp."

— Ryan Hannable (@RyanHannable) May 21, 2018
The expectation is that Brady will attend mandatory mini-camp in June. But skipping out on OTAs sends another clear message to the Patriots that all is not well and that any offseason issues have not been sufficiently addressed. Make no mistake, this is a stand-off between Brady and head coach Bill Belichick plain and simple. An act of defiance that is decidedly un-Brady like. Brady said as much last month during a sponsored appearance in California. When asked about whether he felt appreciated in Foxboro Brady "pleaded the 5th."
There are other issues Brady has alluded to as well including a not so fun atmosphere, some pushback from the team involving his personal trainer and talk of a possible contract restructuring. Whether any of these on their own or all lumped together is the reason for his absence is not clear. Not knowing makes Brady not being here all the more perplexing.
Now I know it's instinctive for card carrying members of Patriots Nation to get defensive every time somebody calls out "their quarterback" but at some point it's time to acknowledge this is a pretty big deal.
Tom Brady on June 12, 2013 pic.twitter.com/9pJBrnEevE

— Mike Giardi (@MikeGiardi) May 21, 2018
The starting quarterback is skipping OTAs. This is what's considered phase 3 of the offseason program and Brady has already missed out on phase 1 and 2. Phase 3 lasts 4 weeks and consists of 10 practices. Mandatory Mini-Camp takes place during week 3 of OTAs. Even if Brady attends that he will have missed a significant portion of the offseason program. No pads or contact are allowed during OTAs but you get full practice type environment where the offense faces the defense in 7 on 7 and 11 on 11 drills.
Without Brady being there, the only quarterbacks available are Brian Hoyer and rookie Danny Etling. So instead of newcomers Jordan Mathews, Cordarelle Patterson and others building chemistry with Brady they'll be catching passes from a journeyman backup and a 7th round rookie.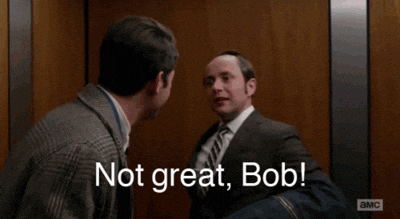 Beyond that, it's just a really bad look for a player who has always put the needs of the team before his own. One can go on believing that Brady has decided at this point in his career that he wants to spend more time at home with his family – as Brady discussed in his 'Tom vs Time' docu-series. But it flies in the face of everything Brady has done for 18 years prior. This is a player whose success is entirely predicated on his insatiable desire to outwork his opponents. A lead by example approach that creates a road map for the rest of his teammates just what it takes to compete and to win at this level. And now he's just going to decide take a pass while the rest of the team begins laying the building blocks for the entire season?
Not to mention the potential ramifications this stand-off with Bill Belichick's will have on the coach's ability to maintain his grasp on the team. Belichick has always had a my way or the high-way approach and when players have bucked the system in the past it has not ended well for them. And right now Brady is defying his coach's MO in a very demonstrative and public way.
For a player who likes to lead by example and Brady is setting a pretty bad one right now. It's possible the future hall of famer decides to show at some point during OTAs which will be good for everybody and hopefully mitigate some of the damage his uncharacteristic absence has already done. Until then, the offseason drama continues whether anybody wants to acknowledge it or not.